Summerland House Farm
Establishment, food, cafe and supermarket at 253 Wardell Road, Alstonville, NSW 2477, Australia. Here you will find detailed information about Summerland House Farm: address, phone, fax, opening hours, customer reviews, photos, directions and more.
Opening hours
| | |
| --- | --- |
| Sunday | 09:00am — 04:00pm |
| Monday | 09:00am — 04:00pm |
| Tuesday | 09:00am — 04:00pm |
| Wednesday | 09:00am — 04:00pm |
| Thursday | 09:00am — 04:00pm |
| Friday | 09:00am — 04:00pm |
| Saturday | 09:00am — 04:00pm |
Rating
5 /5
Based on 1 reviews
Photos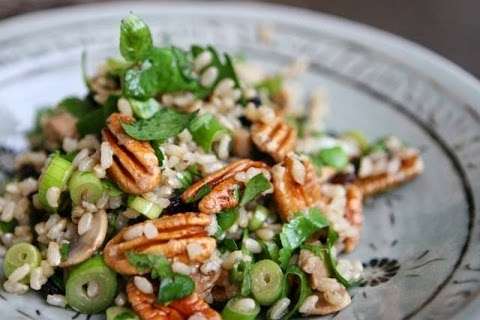 Reviews of Summerland House Farm
Claire F Added September 13, 2023

★ ★ ★ ★ ★

Very pretty spot. Cheap entry ($5 kids and $3 adults) and then $5 extra to pat animals which the kids loved. The staff member running the animal section was lovely and the kids loved meeting the guinea pigs. Great spot to let the kids run around on the grass and playground and you can take a picnic.

Bronwyn Nason Added September 11, 2023

★ ★ ★ ★ ★

Loved it!
Great Cafe and gift shop.
Great place for a picnic.
Plenty of equipment including water play and sandpit for small entry fee.
Time for animals for extra charge, we did mini donkeys and goats.
Don't think the museum is open anymore and not sure if the tractor is still bring used for rides.
Change rooms near water play area.
Toilets clean.
Lovely spot to spend 1 hour or 1 day!

Tim E Added September 06, 2023

★ ★ ★ ★ ☆

Great for something to do with the kids. Lovely gardens to sit in and watch our kids play. Meeting the animals was lovely. Timid, friendly, I think we saw a Guinea pig get thrown a metre by one of the kids. He was okay. Mini donkeys, chickens, rabbits, goats to name just a few

Sue Head Added September 06, 2023

★ ★ ★ ★ ★

We were in the area and wanted a light lunch so went here. They do have a restaurant apparently which we didn't go to. We just got take away from the shop in the nursery/retail area and sat in the nursery gardens which was lovely. Not crowded at all. The gardens where the kids can play looked lovely. Well maintained with water fountains. No animal encounters were available that afternoon as there was an issue with a goat and a keeper resulting in the keeper having to go to hospital. Hope they were both okay after the ordeal. Has a shop, nursery with food, a restaurant, gardens for picnics and parties and pet encounters. Something for all ages. Nice little spot.

Yasmine Sergent Added August 25, 2023

★ ★ ★ ☆ ☆

A lot of parking. Double parking spaces perfect with trailer. Small farm, had breakfast while looking at the lamas and cows. Paid 3$ per adult to see 2 donkeys, a few goats, 2 cows and 2 lamas. At least the money helps take care of the animals. Cute playground for kids. I wouldn't really recommend this place for people without kids. Not worth the stop unless you want to have breakfast in a relaxed environment.

Annette Bradshaw Added December 25, 2017

★ ★ ★ ★ ★

Cool place. for work training days to have lunch or to just have fun
Questions & Answers
1. What is the phone number for Summerland House Farm
The phone number for Summerland House Farm is +61 2 6628 0610.
2. Where is Summerland House Farm located?
Summerland House Farm is located at 253 Wardell Road Alstonville, NSW 2477.
3. Is there a primary contact for Summerland House Farm
You can contact Summerland House Farm by phone using number +61 2 6628 0610.
4. What is the web address (URL) for Summerland House Farm
The website for Summerland House Farm is summerlandhousefarm.com.au.
About summerlandhousefarm.com.au
Summerland House Farm - Macadamia and Avocado Farm
Summerland House Farm is a working Macadamia and Avocado farm near Alstonville. Tours, Mini Golf, Water Park & Playground, The Grocer, Cafe, Nursery, Gift Shop and Museum.

Share this page
Additional actions
Today's weather in Alstonville NSW
13:00
18 ℃ 1025 hPa 60 % 3 m/s 16:00
18 ℃ 1025 hPa 62 % 3 m/s 19:00
15 ℃ 1025 hPa 75 % 2 m/s 22:00
13 ℃ 1026 hPa 85 % 1 m/s
Tomorrow's weather in Alstonville NSW
01:00
14 ℃ 1025 hPa 77 % 1 m/s 04:00
14 ℃ 1024 hPa 80 % 1 m/s 07:00
15 ℃ 1026 hPa 74 % 1 m/s 10:00
19 ℃ 1026 hPa 52 % 1 m/s 13:00
22 ℃ 1022 hPa 41 % 3 m/s 16:00
20 ℃ 1021 hPa 48 % 4 m/s 19:00
15 ℃ 1022 hPa 68 % 3 m/s 22:00
12 ℃ 1023 hPa 81 % 2 m/s